CULTURAL COMPETENCE, CULTURAL AND LINGUISTIC APPROPRIATE SERVICES (CLAS) STANDARDS, DIVERSITY, INCLUSION, EQUITY, & BELONGINGS, REDUCING DISPARITIES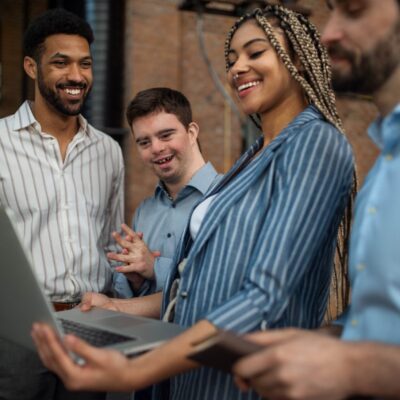 ONTRACK's cultural competence, CLAS Standards, equity, and disparity reduction interactive training is designed to provide participants with essential current concepts, frameworks, and best practices related to providing effective services to diverse populations, including:
Through hands-on modules based on adult learning styles, participants learn how to assess their services and meaningfully incorporate relevant critical components into their work.
Participants get needed tools to better understand and apply cross-cultural best practices in their planning, implementation, and evaluation strategies.
"Diverse population" criteria include: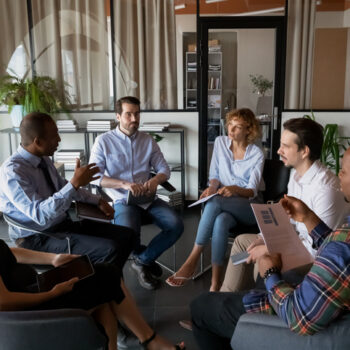 ONTRACK's common training objectives for cultural competence/diversity-related training include:
SAMPLING OF CULTURAL COMPETENCE/DIVERSITY-RELATED TRAINING TITLES
Cultural Competence & CLAS Standards Overviews:
Ethnic/Cultural Population Specific
Boys and Men of Color: Equity and Justice in Behavioral Health Delivery
Delivering Comprehensive and Culturally Sophisticated Services to African Americans
From Victim to Victor: Undoing the Crippling of African American Culture
The Crooked Room: Racism, Adversity, and African American Health Interventions
Treatment Considerations and Practices When Working with the African-American Community
Best Practices in the Engagement and Retention of African Americans in SUD Services
Unmasking Racial Pain: Historical and Generational Trauma
Race-based Traumatic Stress & Mental Health Stigma
Increasing Cultural Competency for Working with African Americans
Culturally Responsive Services for Latinos
Understanding the Challenges Facing Latino Immigrants: Striving to Provide Culturally Competent Services to this Vibrant Population (Also can be tailored to women and girls)
"Asset-based Approaches to Working with Latinx Communities: Creating Shared Language and Understanding on the Road to Racial & Social Equity"
Designing, Implementing, and Evaluating Programs for Cultural Sensitivity Toward Asians/Pacific Islanders
Working with the AANHPI Communities: Cultural Competence in Practice
The Importance of Cultural Competency for Substance Abuse Service Providers to the Asian American, Indigenous Hawaiian, and Pacific Islanders (AANHPI)
Using Cultural Humility as an Anti-Racist Framework for Asian American and Pacific Islander (AAPI) Client Care
The Cultural Toolbox: An Indigenous Perspective on Deep Healing
What is Wellness: An Indigenous Perspective on Healing and Connection
The Long Dusty "Red Road": Best Practices with Indigenous Americans
Domestic Violence and Addiction: Intersecting Issues within Asian American, Indigenous Hawaiian, and Pacific Islander (AANHPI) Communities
Best Practices in Providing Culturally Responsive and Effective Services to Asian American, Indigenous Hawaiian, and Pacific Islander (AANHPI) Clients
Whole, Healthy and Mixed Race: Meeting the Unique Behavioral Health Needs of Multiracial Youth and Adults
Providing Culturally and Linguistically Appropriate Services to Clients from the Former Soviet Union (FSU)
SPECIFIC FOCUS AREAS (Approach/Objectives)
Contact Us
Interested in discovering how The Philani Institute can assist your organization in enhancing diversity, advancing skills, and fostering inclusivity? We're here to support you. Our training and services are fully adaptable to align with your organization's requirements.
Anita Ross
Project Manager