Madalynn C. Rucker, M.A.
Founder & Executive Director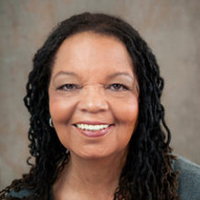 Madalynn is the founder and executive director of ONTRACK Program Resources (ONTRACK). She recognized the interconnectedness of poverty, racism, inadequate education, housing and its impact on health and wellness among African Americans and other underserved populations and thereby ONTRACK was founded and incorporated. ONTRACK's efforts are to support and strengthen community-based and local agencies in implementing more effective programs and policies to improve health and social justice outcomes for disadvantaged populations.
Madalynn has served on numerous boards and commissions, including: the National Addiction Technology Transfer Center Network Coordinating Office Advisory Board – Substance Abuse Mental Health Services Administration (SAMHSA), California Reducing Disparities in Populations/African American Workgroup Phase I, Women's Addiction Services Leadership Institute Coach – SAMHSA, California Delegate for the SAMHSA National Policy Summit to Address Behavioral Health Disparities within Health Care Reform, California Institute for Mental Health- Center for Multicultural Development Advisory Committee, South Central Prevention Coalition, Board of Directors.
She is currently the Project Director for several ONTRACK initiatives, including the African American Technical Assistance Provider contract with the California Department of Public Health/Office of Health Equity, California Reducing Disparities Project, SAMHSA's Project AWARE – California Capital Youth Mental Health First Aid grant, California Department of Health Care Services, Culturally and Linguistically Appropriate Services Technical Assistance and Training contract for African American Substance Use Disorders Treatment, and The San Francisco Foundation's Anchoring Communities, Project LEAD – Stay in the Bay housing displacement project.
Madalynn graduated from the University of Washington with a Bachelor's degree and received a Master's degree in Political Science/Public Administration from Stanford University. Following her tenure with San Mateo County, she worked with the Community Services Planning Council, providing leadership in building community coalitions in the Sacramento region, which were federally funded to strengthen the prevention efforts of local communities impacted by the effects of alcohol and other drug problems and related issues.
Will Walker, PhD
Director of Training and Equity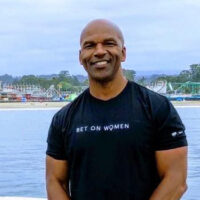 Dr. Will Walker, Director of Training and Equity, is a community improvement professional with more than two decades' experience in addressing some of our nation's most challenging conditions. He has deep expertise in developing, managing, documenting, and replicating complex, multi-stakeholder initiatives related to health systems and Pre-K-16 educational systems and their stakeholders, including students, staff, faculties, administrators, communities, social service, public health and mental health systems, philanthropic organizations, and families. Over the course of Will's career, he's developed strong capacities to work within the full spectrum of diverse communities, from very grassroots environments to the executive level boardrooms.
Dr. Walker earned his Master's and Doctoral degrees from Princeton University in Religion and Public Policy.
Paul Moore
Partnership Development Manager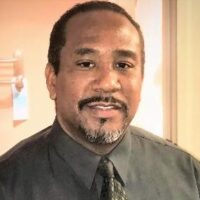 Paul serves as ONTRACK's Partnership Development Manager. He has over 25 years of experience in grass-roots community activism and organization. He has successfully developed a community partnership between service providers and local government stakeholders along with community residents in Sacramento's neighborhoods. He has also engaged and organized community members in Fairfield adversely impacted by alcohol-related incidents and initiated abatement programs. Paul has also provided adult education seminars and workshops for statewide association of local government officials and legislative policy analysis. His inspiring recovery and lived experience with substance use disorders and justice involvement has given him a deeply passionate drive and energy to assist others in building personal capacity for success.
Paul attended U.C. Davis, majoring in Political Science, Public Policy, and is currently completing his certification for Certified Alcohol Drug Counselor III Credential (CADCIII).
Kawanda "Keke" Brown
Soul Space Project Manager, Lead Empowerment Advocate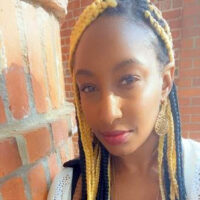 My name is Kawanda but please call me Keke! I am the new ONTRACK Soul Space Case Manager. I am a mother of 3 kids, my sons are 7 and 16 years old and my daughter is 17 years old. I am the 2nd of 4 children and my siblings and I are very close. My family and I recently moved from Omaha, NE and are getting acclimated to California. Spending time with my family is what feeds my soul.
I received my bachelor's degree in Behavioral Science from Bellevue University and am working to obtain my master's degree in Forensic Psychology with a specialization in ethnic studies. After receiving my degree from Bellevue University, I began working as a child protection worker for families involved with the child welfare system. I spent several years working with those most difficult families and/or those who lacked sufficient progress towards reunification with their children. I then had an opportunity to work for Probation and started off working with those who had significant mental health issues and those with domestic violence convictions. I then worked on the gang unit for several years. I worked with high-profile gang members who were in the community or those being released into the community and were at high risk for returning to gang lifestyle. I also have spent time working at a homeless shelter and case managing those with high mental health needs.
My passion lies in empowering individuals to live their best life and not being stuck in the past/current circumstances. In my free time, I enjoy traveling, cooking, and shopping.
Tanay S. Walker
Administrative Coordinator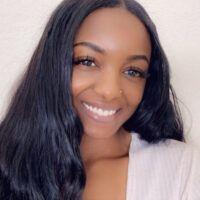 Tanay is an Administrative Coordinator who works closely with the ONTRACK staff by providing support in coordinating events, quarterly reporting, leading marketing efforts and other communications as needed. Tanay believes in a people-first motto, no matter their ethical backgrounds, or status due to extensive experience working in the Healthcare and Social Services related fields prior to. She has been recognized by her peers for her dedication, problem-solving skills, and quick decision-making efforts.
Tanay holds a bachelor's degree in Business Administration and Management from California State University, Sacramento.
In her free time, Tanay is a licensed Esthetician, providing services to women across Sacramento and the Bay Area. Her ultimate goal is to become the best woman, employee, co-worker and friend she can be. She strives to grow further in her relationships, emotional intelligence, and knowledge of the world surrounding her.
Deatre Rogers, MSW
Soul Space Berkeley Empowerment Advocate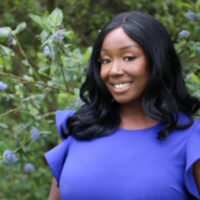 Deatre was born and raised in Oakland, Ca, and is excited to be a part of the Soul Space Berkeley team as an Empowerment Advocate! She is extremely passionate about helping people identify their strengths and become their best and authentic selves. She is a firm believer in integrity, equality, and advocacy. Her mission is to be a light that gives others permission to shine. Deatre began her mental health career as a Crisis Counselor for youth K-12 to provide unconditional support during their most emotionally challenging times.
She continued to grow in the mental health field by working in several Psychiatric Facilities and passionately helped stabilize people dealing with severe mental illnesses by leading support groups and applying individual de-escalation techniques. Deatre then transitioned into serving individuals on probation by providing case management services, advocacy, and individual therapy. Deatre has a Bachelor's Degree in Psychology with a Sociology minor from UC Merced and a Master's of Social Work with an emphasis on Mental Health, Children, and Families from the University of Southern California.
Shayla Taylor, B.A.
Soul Space Berkeley Project Coordinator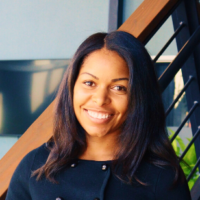 Shayla is the Project Coordinator for Soul Space Berkeley. She is skilled in project management, data collection, and presentation. She also has significant administrative experience supporting high-level executives. Through her education and work experience, Shayla has developed strong interpersonal, written, and oral communication skills. Her values are based on a strong work ethic which is backed by a foundation of empathy and fortitude.
She possesses a bachelor's degree in Sociology from The University of California, Los Angeles, and plans to go on to achieve her Masters. Born and raised in Berkeley California, Shayla strives to put her energy and focus on contributing to making the Bay Area flourish.
Contact Us
Want to learn more about how we can help your organization increase diversity, improve skills and promote inclusion? ONTRACK can help.